R
AIN. One of those words (including cheese, pizza, emma Watson and many more) that has the tendency to put the line of my heart on hold for a second. It somehow changes the whole mood. I might have been grumpy all the day and it might have been a really bad day. But as soon as black clouds cover my arch nemesis – the hot and smoking Indian Sun- my mood takes a full swing. The frown turns into a smile.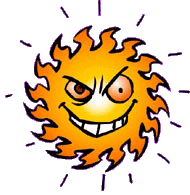 SUN : THE HOT RASCAL
For a pluviophile like me, living in India can be a pain in the ass. But, living in Central India, it is like undergoing an endoscopy.
Sun is the boss here. I agree we have no major earthquakes or floods and all, but then we have that Hotty – The Sun. He peeps into our lives every day, like Big Boss. Only difference is we can see him, feel him. Like that friend in your school who was always there for you, even when you want him to stay the fuck out of your life. "The Hotty" never leaves you except for the night. The part where I live, it's only the monsoon season when the sun is not there. The things around are reduced in their brightness by 3-4 points. As soon as the month of July arrives, the Indian hearts start beating to "MONSOON, COME SOON" in the rhythm of "Sachin, Sachin". But, God is a sadist. He enjoys teasing you, seeing you in pain. And that is what exactly happens in
India
. Year 2014 has been one of those years where
kaare megha
are not pleased. Atleast, for the central part of the country, monsoon has eluded us, like that heroine from the 70's eluding kisses. (And singing random songs of how her
jiya
is being
manchala
.)
For a romantic, pluviophile and movie-buff like me, the rain has always played a very important role. It has been part of my life. Infact, it has been one of my emotions. People feel happy, sad, angry. I along with these also feel 'rain'.
I feel rain, when I see the green leaves dancing with joy.

I feel rain, when I smell the sweet scent of dry soil mixed with water.

I feel rain, when I see the roads reflecting the lights of the traffic.

I feel rain, when the environment all around turns suddenly romantic.

I feel rain, when it's raining and I am just lying listening to music, holding a cup of hot coffee and reading a book. (I told you I am very filmy.)

I feel rain, when all my clothes are wet and I ride a bike in the rain.

I feel rain, when I drive car on a road with least traffic, playing (again) soft romantic songs.

I feel rain playing football and sliding in mud.
To be precise, I feel rain when it rains.
No matter how much I love it, there are some people who can never get enough of hating it. My mother is one of them.
REASONS WHY SHE HATES RAINS:
It is all wet:
The roads, the house, the seats in trains: everything. But it has to be wet. That is the beauty of it. But no no, it is ok when Mr. Sun gives you all that heat, all that sweaty sticky feeling. It is ok when because of Mr. Sun, we have to battle our sense of smell from "aromatic" people in the local train. But it is wrong, very, very wrong when it is wet.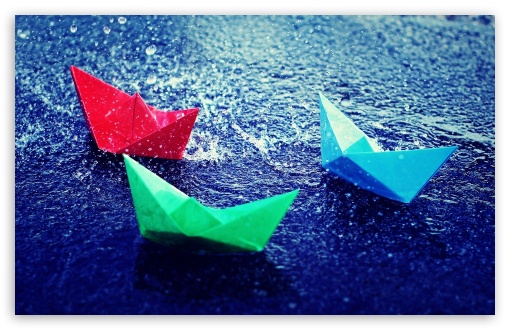 We can't go out:
Why not? It's a great feeling getting drenched in rain. Remember, when as a child (I even do it now), everyone used to bathe in rain, splashing that puddle of water on to our brothers and friends? It was awesome, wasn't it? And racing the boat (may be too cliché). But the Kagaz ki kashti in baarish ka pani is one of my best memories.
It is all too gloomy:
Yes, it is and that is beautiful. I don't like lights (bright lights) much and I am a night person. Nothing to add more :P
These are all the points that I can say hold no point. I agree this is a matter of opinion and liking but then there is one argument I could never win and that is :
I can't dry the clothes out in the sun :
We live in a nation where even the guy who owns an expensive Range Rover or a Mercedes wears the clothes dried out in the sun. I love the sight of limpy legs of a jeans dangling out of the balcony grill of a million dollar 5 BHK apartment. It brings the Indian-ness in us. It is our sanskriti to wear sun-dried clothes after all. The direr is all too mumbo-jumbo and westernised and should not be used at all.
Whatever it is, I love the RAINS and so does our beloved – Mr. Bollywood. Let's talk about some of those rainy moments:
1. THE EPIC ONE
: Raj Kapoor and Nargis. Do I need to say more. If you are an Indian and watch movies, I am sure the one song that comes into your mind when words EPIC and RAIN are together is Pyaar Hua Iqraar Hua. The song is the epitome of 'rain-romance' in bollywood to say the least. Though it was the black and white era, but in my opinion the greyscale actually enhances the beauty of it. The song has inspired me in many of my plays and acts I did in my college years. It has been, is and will be my favourite.
2. THE PERVY ONE: The above song was for movie buffs, the romantics and the classics. But if you are not that deep in thoughts but deep in your pants, I am sure you will catch the song when I state three things : Raveena tondon, yellow saree… See, I didn't even have to tell you the third one. You are already crooning "TIP TIP BARSA PAANI". You navel-loving-cheerharan-doing perv. The scientific precision in the lyrics ('tip to tip) and the oomph of Raveena Tondons navel makes the song a memorable rain song. You search "
sexy saree hot song
" in youtube and I can assure you, you will find this one along with various south Indian wet saree songs. Go, enjoy and show your gratitude to rain.
3. THE ROMANTIC ONE: Shahrukh Khan and sappy romance are like pizza and jalapeno toppings. Seldom can you separate them. And to put rain on them is like a cheese burst pizza with jalapeno.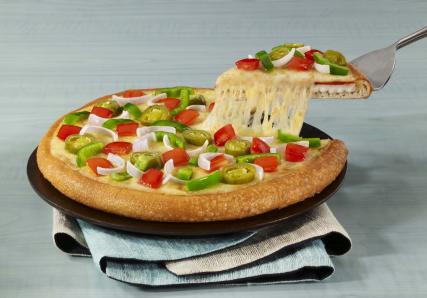 If there is heaven on earth, here it is, here it is, here it is.
Enough of pizzas and cheese. The song I am talking about is the Kuchh Kuchh hota hai rain version. Shahrukh Khan, Kajol, Rain, Saree.
4. THE RECENT ONE: Bollywood has many of the 'rainy moments' but the recent one that caught my attention was from Aashiqi 2. The song that played umpteenth number of times and bled my ears (though it was a good one but as they say in Sanskrit "Ati sarvatra varjayate"). The scene though a reminiscent of the old aashiqi poster was worth a watch when rain was there. It added the effect that was needed and the drop of water dripping from tip of Shraddha Kapoor's nose was just beautiful.
5. MY PERSONAL FAVOURITE: The last scene from Wake Up Sid. A teary eyed Ranbir Kapoor in white kurta sitting on the window when a drop of water fell from the sky. Then the camera cuts to shots of beautiful rain drops from the top angle and Konkana puts her hand out of the cab. Then there are shots of much more rain and marine drive. The song takes you to another level. Simple but beautiful. Just like the rain itself.
Moreover, rain brings in me the 'creative-arty Shreyansh'. This is the reason that after so many days of hot and humid and what not summer I could write this post. It is raining outside. I need to go. It is calling me. It wants me to dissolve in it. I need to go now because- It's rain It's rain It's rain again…